Science
The involvement of students in research activities on EP "6B01901 Special Pedagogy (5B010500 Defectology)" is more than 80%. Students, conducting experimental work in special educational institutions, carry out term papers and theses, develop start-up projects, use the materials received to prepare reports for participation in student scientific and practical conferences and articles for publication in scientific journals, competitive works at the republican and international level.
Students of EP "6B01901 Special Pedagogy (5B010500 Defectology)" annually take part in republican competitions, the best student works are sent to international and republican Olympiads.
Participation of students in the Republican subject Olympi-ada in the specialty "Defectology" has become traditional. Student teams consistently take prizes: 2018 (PSPU, Pavlodar) - 2nd place, 2019 (E. Buketov KarSU, Karaganda) - 2nd place, 2020 (Zhubanov ARSU, Aktobe )- 1 place.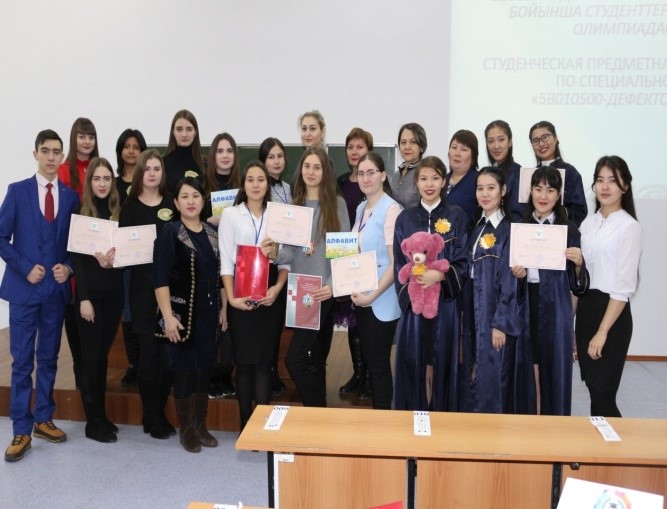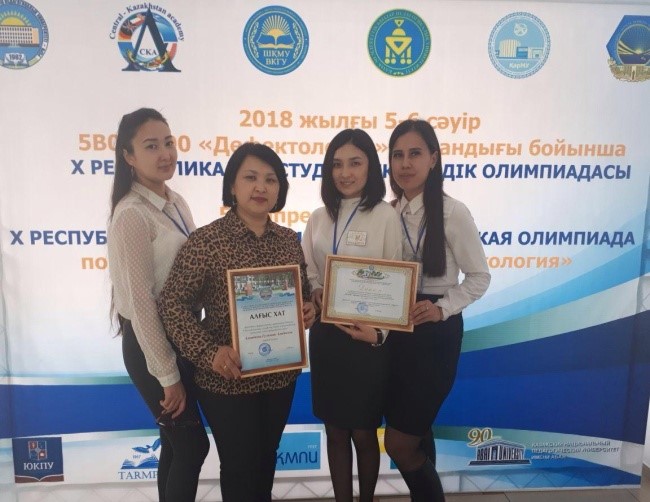 Student life at the Department of Special Education is full of bright events, inextricably linked with the future professional activities of graduates. Every year, students take part in professionally oriented meetings with specialists from educational organizations, health care, social sphere, etc. Students are involved in volunteer activities, conduct charitable events for students of KSU "Kostanay Special Boarding School for Children with Special Educational needs ", KSU" Special School for Children with Special Needs of Kostanay ", cooperate with the" Association of Parents of Autistic Children of the City of Kostanay ".
Educational work at the department is carried out with the participation of the entire teaching staff and staff in the education of students, which ensures 100% coverage of students. The students of the department take an active part in the events held within the walls of the university and at the department.