About the Department
Zhabaeva Saule Sagintayevna
Last Name First Name Patronymic
Head of the department
Position
Candidate of Philological Sciences
Scientific degree
Associated professor
Аcademic status
zhabayeva_ss@mail.ru
Email address
The Department of Foreign Philology was founded in 2002 and began training specialists in the specialties "Foreign Philology" and "Translation Studies".
The current composition of the Department of Foreign Philology are 6 candidates of sciences (S. Zhabaeva, Nikiforova E.Sh., Menzada Samambet, N. Mongileva, E. Kandalina, Mansiya Samambet,), 1 PhD (Trichik M.V.), 12 masters of sciences (Nazarenko O., Abdibekova A., Smagulova A., Shandetskaya Y., Medetova E., Smagliy T., Aimukhanova D., Kurenko K., Mukhambetzhanova R., Bukreeva R., Tkalya A., Panchurina V.), in 2019 Mansiya Kalmagambetovna Samambet received the honorary title "Honorary Professor of the KSU".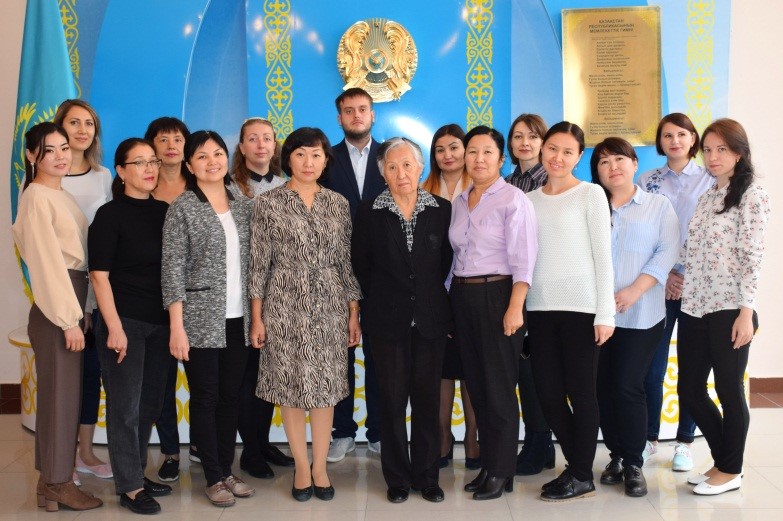 Among the leading teachers, experienced professors with many years Samambet Mansiya Kalmagambetovna has gained special fame as a professor with many years of work experience, awarded with the "Ormet" order, a medal named after Y Altynsarin, the badge "Excellence in public education of the Kaz SSR", the jubilee medal "Kazakhstan Respublikasynin tauelsidigine 10 zhyl" (10th year anniversary of the Republic of Kazakstan's independence), numerous certificates from the Ministry of Education and Science of the Republic of Kazakhstan. Samambet Mansiya Kalmagambetovna and Samambet Menzada Kalmagambetovna are the grant winners from the Club of Patrons of the Kostanay region in the "Science" nomination. Associate Professor Zhabaeva S.S. awarded with a medal named after Y. Altynsarin, a diploma of the Ministry of Education and Science of the Republic of Kazakhstan for the 70th anniversary of the KSU, a diploma from the akim of Kostanay region; associate professor Kandalina E.M. was awarded the badge "Honorary Worker of Education of the Republic of Kazakhstan" and the diploma of the regional akimat "For conscientious work and education of the younger generation."
According to the results of the republican rating of Atameken, educational programs "Foreign Philology" and "Translation Studies" held leading positions in different years: in 2020 Foreign Philology was 3rd place, in 2019 Translation Studies took 6th place out of 35.
The Department of Foreign Philology annually invites foreign scholars to give lectures and consultations and cooperates with scholars of European universities: Professor Anna Makerova (University of Paris, France); Doctor PhD Vitezslav Vilimek (University of Ostrava, Czech Republic), foreign teachers of Nazarbayev Intellectual School.
The Department of Foreign Philology takes an active part in international ERASMUS projects: "DIREKT ERASMUS +" Development of Trans-regional information literacy for lifelong learning and knowledge economy "," CLASS - Computational linguistics "," Development of competencies of Central Asian universities in the field agrarian policy on environmental protection and land use (Erasmus plus) "," Newton-Al-Farabi (British Council, Science Foundation of the Republic of Kazakhstan) ".
The teachers of the department actively participate in international projects with the aim of improving their qualifications. E.B. Medetova is the chairman of the Alliance of French language teachers in Kazakhstan. A number of teachers of the department completed internships in foreign universities: Beijing Institute of Technology, Beijing, China, University of Poznan (Poland), University of Technology (Limerick, Ireland), University of East Attica (Greece), University of Texas (USA), University of Perpenyan (France), Hohenheim University (Germany), Lacorunia University (Spain) and others.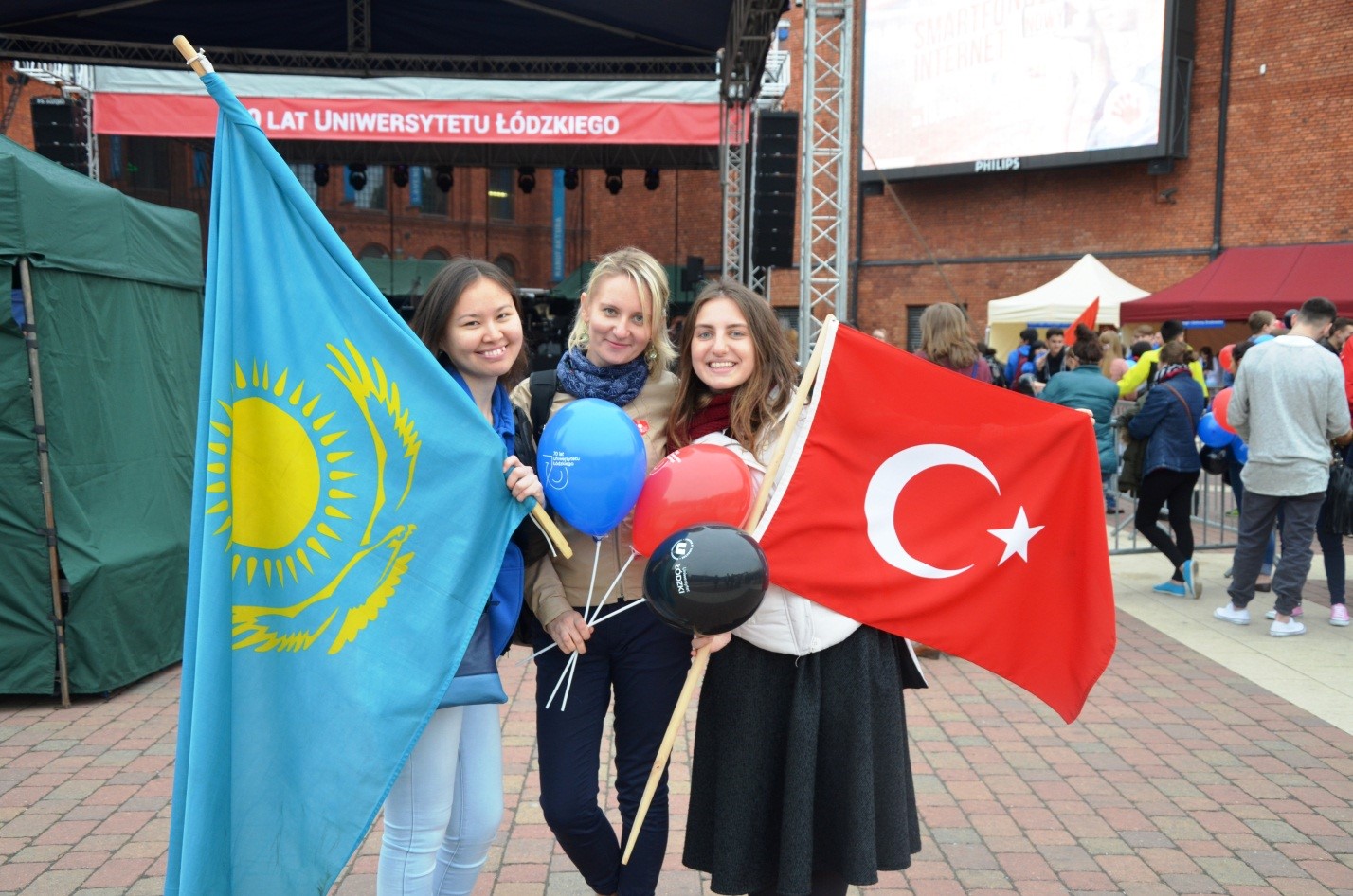 The department actively cooperates with international organizations:
British Council
American Corner (Kostanay)
Centre Culturel Francais de Kostanay
U.S. Embassy in Kazakhstan
Foundation for the Support of the Language Culture of Citizens, Novosibirsk
Chelyabinsk State University (RF, Chelyabinsk) and other universities
KazTEA (Republican Association of English Teachers)
Republican Center for Advanced Studies «Orleu»